Mon 7:00-9:00pm
|

The church building

|

Years 7+

|

Three16 is a youth group for young people in secondary school. We meet together for a social time, a bible talk and lots of preplanned activities like the popular Night Hike. Find out more on our Facebook group!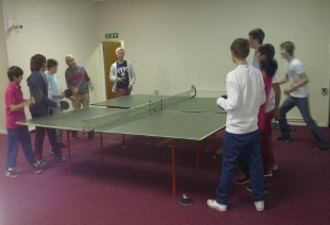 Soul Survivor is about thousands of us seeking God, praising Him, listening to His word and praying for each other. But it's not just about main meetings. There is the chance to get the low down on all manner of issues in our massive array of seminars. On top of that there's the hanging out drinking hot chocolate in makeshift cafes or checking out live gigs.

Sunday Alive Youth
Sun 11:00-12:15pm
|

The church building

|

12+

Young people will usually join the main Sunday Alive service for the first all age part of the service, after which there is a bible study and discussion group available in which there is opportunity to ask questions, and learn how to read and study the bible for themselves.